Florida Workers' Compensation Lawyer
Florida has many booming industries that keep the state's population and economy growing. While this means incredible opportunities for many people, it also increases the risk of workplace accidents, injuries, and illnesses.
When these risks become reality and leave workers injured on the job, workers need to discuss their rights with our experienced Florida workers' compensation attorney at Feldman Law. You might have additional legal options to maximize your compensation, but need the right professional guidance to know for certain.
Why Feldman Law?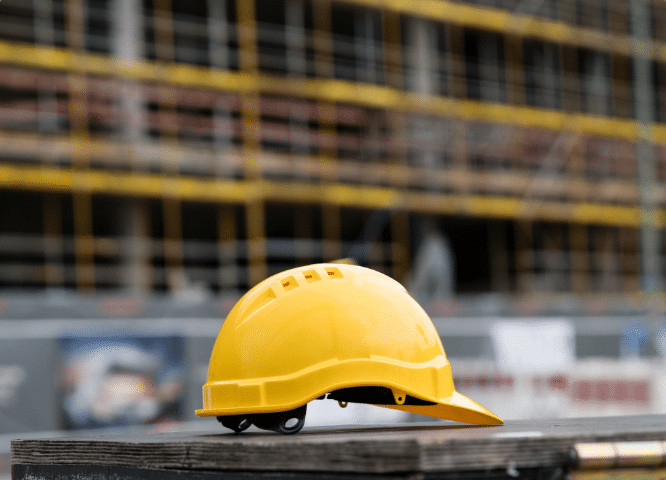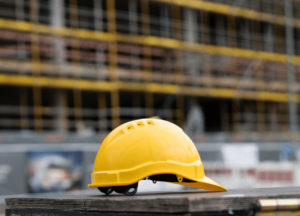 Attorney Phil Feldman has a proven track record of helping workers' compensation claimants just like yourself. For over three decades, he has been a trusted and successful advocate for injured workers and their families. He is a member of the Million-Dollar Advocates Forum, the Multi-Million-Dollar Advocates Forum and was selected by Super Lawyers in 2019 and 2020.
Recent successes at Feldman Law include these settlements or court awards:
$4.7 million for a landscaper who fell to the ground while cutting trees, which caused the client to suffer quadriplegia
$2.4 million for a client on his way to a job site who suffered severe spinal cord injuries in a highway motor vehicle accident
$550,750.00 for a sheet metal worker who suffered an injury when he fell, sustaining injuries to his head, pelvis, and shoulder
$500,000.00 for an injured worker who suffered a low back injury requiring surgery while installing overhead cabinets
$675,000.00 for a client who was on his way to see a customer when he was involved in a motor vehicle accident requiring back surgery
These are only some examples of how our dedication and representation pay off for injured workers. To discuss your specific claim, consult with us at no cost today.
The Biggest Industries in Florida and Their Risks
Here's a closer look at Florida's biggest industries and their risks.
The Tourism Industry
Florida has a significant tourism industry due to its sunny weather, beaches, and theme parks. In the tourism industry, workers can have exposure to several various hazards. As tourism continues to grow, so does the risk of injury for those who work in the industry. From hotel staff to adventure tour guides, tourism employees face various hazards daily.
Hotel and restaurant workers may suffer from slips, trips, and falls due to wet or slippery floors, uneven surfaces, and cluttered walkways. Theme park employees are at risk of injury from ride malfunctions or accidents. Lifeguards and other aquatic workers may also be at risk of drowning or other water-related injuries.
These accidents can all lead to severe injuries, such as broken bones or head trauma. Employers in the tourism industry must take steps to ensure that their workplaces are free from hazards and that their employees and contractors receive proper training on how to prevent accidents.
Additionally, tourism employees may risk exposure to dangerous chemicals and substances, especially those working cleaning or maintenance jobs. Employers should provide them with the proper protective equipment and training to minimize the risk of injury or illness from exposure.
Adventure and tour guides in Florida face unique risks as well. They must navigate challenging terrain and provide safety instructions to tourists. Proper training and equipment are imperative to keeping both guides and clients safe during adventure activities, such as rock climbing, kayaking, and hiking.
The Fishing and Boating Industry
The fishing and boating industries are imperative to Florida's economy and tourism industry. Unfortunately, they are also hazardous industries to work in. Fishing on its own has consistently ranked as the deadliest occupation for over three decades. Workers in this occupation face unique, life-threatening hazards such as falling overboard and diving incidents.
Some of the most common risks include working in hazardous weather conditions, handling sharp, heavy, and otherwise dangerous equipment, and exposure to potentially dangerous marine life. Serious injuries may include drowning, hypothermia, amputations, and even death. Fishing and boating workers also risk developing certain illnesses. Exposure to the sun and salt water can lead to skin conditions and other health issues, while exposure to toxic chemicals such as mercury can also cause long-term health problems.
Fishing and boating companies and employers should take intentional steps to protect their workers. They are responsible for providing proper training on safely handling equipment, protective equipment such as life jackets and gloves, and implementing safety protocols to decrease the risk of accidents and injuries.
The Farming/Agricultural Industry
Florida also has a significant farming and agricultural industry. Yet, it's also one of the most dangerous, and farm workers are at a high risk of injury and illness.
Some of the most common risks include working with:
Heavy machinery
Exposure to toxic chemicals
Animals
Transportation incidents, including tractor overturns and roadway crashes, are also common among farming employees.
Workers may suffer injuries as minor as cuts and bruises to broken bones, amputations, and even death. In addition to physical injuries, these workers are also at risk of developing various illnesses. For instance, exposure to certain pesticides, fertilizers, and other chemicals used in the industry may cause respiratory problems, skin irritation, and even some forms of cancer.
In addition, mold and dust in barns and other farm buildings can cause respiratory problems and other health issues. Additionally, they may also be at risk of heat stroke or other heat-related illnesses from working outside under Florida's hot sun.
Preventing these risks requires proper training on operating machinery safely, providing protective equipment like gloves and respirators, and implementing safety protocols to avoid accidents.
The Healthcare Industry
Healthcare workers, such as doctors, nurses, laboratory technicians, and medical assistants, play a crucial role in society, providing essential medical care that everyone needs at one time or another. Unfortunately, healthcare is also one of the most hazardous industries in Florida and across the country, putting healthcare workers at high risk of injury and illness.
Every day healthcare workers face:
Exposure to infectious diseases, such as tuberculosis and hepatitis
Exposure to hazardous chemicals or drugs
Working with sharp objects such as needles and scalpels
Working with heavy machinery, such as X-ray machines and patient lifts
Repetitive use injuries or other injuries from handling and lifting patients or other physical duties of their jobs
Assault from their patients and family members
Healthcare worker injuries can range from minor cuts and bruises to more serious injuries such as needlestick injuries, neck and back injuries, infections, and even death. Various exposures can also cause skin irritation, respiratory problems, and other health issues.
Healthcare facilities and employers must do what they can to protect their workers against these risks. For example, they should provide adequate training on using machinery safely and protective equipment such as gloves and respirators. They are also required to implement safety protocols to prevent accidents from occurring and ensure that their workers have access to medical care if they become injured or ill while on the job.
The Construction Industry
Finally, those in the construction industry face a variety of risks related to working with heavy equipment and machinery. Construction workers build and maintain the infrastructure that we rely on every day. From private homes to highways, this industry is essential across all of Florida. But many hazards plague construction workers on the job.
In fact, the private construction industry sector had the highest number of fatal work injuries in Florida in one recent year.
The most common risks those working in construction face include:
Working at heights
Struck by accidents
Working with heavy machinery and equipment
Exposure to hazardous materials such as asbestos and lead
Electrical hazards, including both shock and arc flash
Excavation and trench collapse
Scaffolding or ladder collapse
Repetitive motion injuries
Hearing damage caused by exposure to loud noise
Exposure to hazardous materials such as asbestos and lead
While some injuries are relatively minor, others are much more severe, such as falls from heights, electrocution, and even death.
Construction companies and employers need to take steps to reduce these risks and prevent injuries, such as mandating proper training on how to use machinery and equipment safely, providing protective equipment such as hard hats and safety glasses, and implementing safety protocols.
What Is the Purpose of Workers' Compensation Insurance?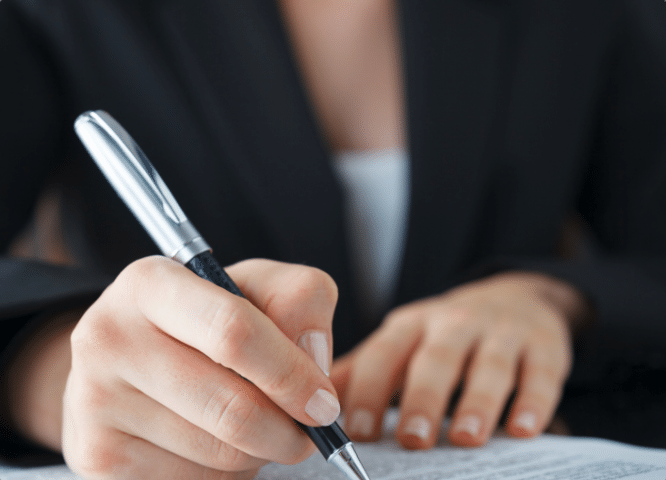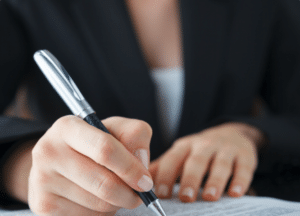 Since work injuries and illnesses are commonplace, many states have enacted employment laws mandating participation in a state workers' compensation insurance system, funded by employers, that offers financial compensation to employees if they get injured on the job. Although Florida's program is not mandatory for every employer, it is for many.
Workers' compensation programs provide a reliable means for workers to receive a remedy for the financial effects of their work-related injuries. Workers do not have to prove the fault of their employer, but they also cannot sue their employers for negligence if they are eligible for workers' comp benefits.
Though workers' compensation is beneficial to injured workers, these programs do not always work as they should. In these cases, injured parties can rely on a Florida workers' compensation attorney's experience and knowledge to help them receive the payments they deserve.
Third-Party Personal Injury Claims
While you cannot sue your employer for negligence following a job-related injury, nothing prevents you from filing a claim against someone liable for your accident not associated with your employer. If a third party was responsible, you can file both a workers' compensation claim and a personal injury claim.
Some third parties who might be liable include:
Manufacturers of defective products or equipment
Contractors or other crews also working on a job site
Drivers of other vehicles who crash into you during your work duties
A third-party claim can provide compensation for additional losses like pain and suffering. You can seek payment for a wider variety of damages in a personal injury insurance claim or lawsuit, so always have our law firm explore this option for you.
What to Do After a Work Accident
Waiting to report an injury on the job may cause you to lose your right to claim any workers' compensation benefits. If you are experiencing a medical emergency, such as one that is life- or limb-threatening, seek medical care immediately. Once you are medically stable, take the necessary steps to report the accident and your injuries to your employer.
During this confusing and stressful time, having an experienced Florida workers' compensation lawyer on your side is best. Your attorney can help ensure you take every step, adhering to any applicable deadlines. They can stand up for your rights and guide you through the entire workers' compensation claim process.
You might also file a personal injury insurance claim or lawsuit, pursuing injury compensation from other parties besides your employer. You always want our skilled attorney to handle the insurance process or file an injury lawsuit on your behalf.
What Problems Can Arise During a Workers' Compensation Injury Claim?
Like all insurance claims, workers' compensation claims can have many problems, big and small. Many different issues can arise.
For example:
The insurance carrier might deny you a benefit that you are lawfully entitled to, such as disability pay
Even if the workers' compensation insurance company agrees to pay out some benefits to you, you might not receive the amount you are entitled to
The insurance company may provide you with inaccurate or unclear information about which doctors you can go to for treatment
They might even argue that your injury or condition isn't the result of your job and deny your claim entirely
They might attempt to limit the type and number of medical treatments that they will cover
A seasoned Florida workers' compensation lawyer can protect and enforce your rights. They will review your entire claim to ensure you receive the full compensation you deserve for your injury. You can rely on them to promptly and efficiently address any problems that arise.
If you suffered an injury on the job in Florida, call Feldman Law today at (877) FELDMAN or contact us online. We offer free consultations to injured workers.