Florida's litigation system has long been subject to critique amid comparatively high insurance rates, high litigation budgets, and concerns about what that means for residents and taxpayers. Those pursuing damages in personal injury claims may need to understand the current judicial climate in light of recent changes. Our lawyers are here to elucidate these developments and bring you clarity on what they might mean for your personal injury case.
On March 24, 2023, Gov. Ron DeSantis signed House Bill 837 into law. In the governor's words, this tort reform bill aims to "protect Floridians, safeguard our economy and attract more investment in our state."
In reality, the law protects insurance companies from legitimate claims from injured people who need compensation.
Our personal injury attorneys always stay abreast of how changing laws affect our clients' needs. We have taken the time to understand the specifics of this legislation to serve you better. Here, we'll look at the details of this tort reform in Florida and how it may affect your future.
The Motivation Behind Florida HB 837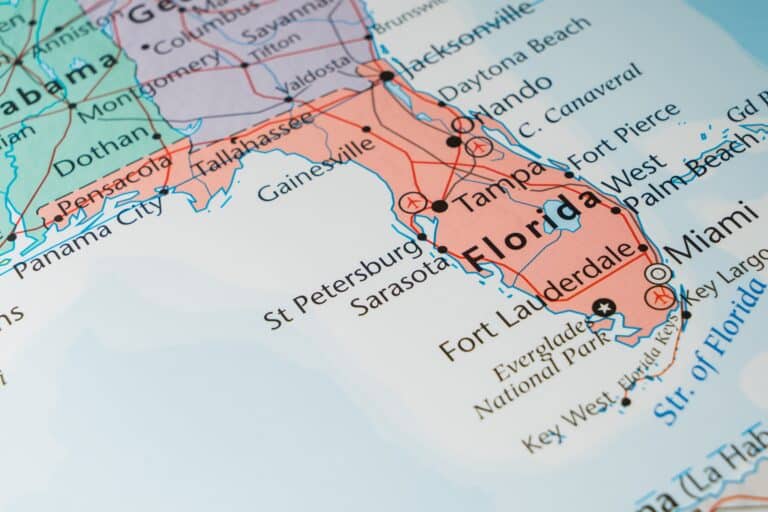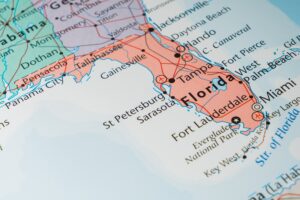 The main objectives of HB 837 include reducing the cost of litigation and limiting the number of personal injury lawsuits in Florida. In particular, the proponents of this bill seek to address mounting insurance rates for homeowners, which are among the highest in the nation. Advocates for increased restrictions on Florida tort law maintain that fraudulent claims and frivolous lawsuits cost taxpayers billions, increasing demand that the insurance market is unable to match pace with.
To ameliorate these concerns, HB 837 introduces several changes to existing tort laws.
Changes to the Statute of Limitations
In the past, the statute of limitations regulating when injured parties could file a personal injury lawsuit was four years after the incident or the legal cause of action. The changes brought by this tort reform limits that window to two years.
Exceptions to this statute extend to military service members on active duty, given that they cannot always appear in court within the two-year limit.
Comparative Fault
Florida operates under a comparative fault system, so the injured party's compensation may decrease by their percentage of fault for the accident.
Under comparative negligence, accident victims may pursue damages even if they shared a majority of the fault. Conversely, the modified comparative negligence in Florida's tort reform means that victims may only seek compensation if they contributed less than 50 percent of the fault for the accident.
Although many states besides Florida have adopted a comparative fault system, some fear this may make it harder for injured parties to receive compensation. If an insurer exaggerates your fault for an accident, a skilled attorney can help build a strong case supporting the damages you deserve.
Medical Evidence and Recoverable Damages
HB 837 amends the admissibility of evidence for medical damages and implements stricter standards for credible medical testimony and expenses in a personal injury case.
What this means for claimants depends on their existing health care coverage and how they opt to pay for expenses following an accident.
Funding medical expenses through existing healthcare coverage: Courts may admit as evidence the amount that an insurer must reimburse a healthcare provider.
Funding medical care through a letter of protection (with existing healthcare coverage): The bill defines a letter of protection as an arrangement where doctors provide medical services under a promise of payment from any judgment or settlement of a personal injury or wrongful death action. In this case, the court will admit the amount of coverage that the insured person's provider would have reimbursed to a healthcare provider as evidence.
Without healthcare insurance: Admissible evidence is 120 percent of the Medicare or Medicaid reimbursement rate for a service, or 170 percent if no Medicare or Medicaid rate applies.
With a letter of protection and without healthcare insurance: If the injured person opts to obtain medical coverage under a letter of protection, and this is transferred to a third party who agrees to pay for the treatment, the court may admit evidence of this amount.
These changes in admissibility criteria prohibit claimants from recovering inflated damages for their medical expenses. In effect, this bill may limit how much compensation injured victims may recover.
Working with a personal injury attorney who understands how these new proof standards apply to your case can help you recover the maximum amount you deserve and protect your rights throughout your claim.
Changes to Premises Liability Claims
Another focus of this tort reform legislation protects property owners in liability claims involving criminal acts. As such, Florida House Bill 837 addresses two key issues related to premises liability lawsuits.
Under HB 837, if a criminal act committed by a third party on someone else's property injures someone, the jury must consider the responsibility of everyone who contributed to the injury.
This presumption against liability means that the jury will assess the actions of not just the property owner or operator but also the injured person and the criminal actor, among others. The goal is to distribute liability fairly based on each party's level of responsibility for the incident. In reality, it hurts injured crime victims.
HB 837 protects owners or operators of multifamily residential properties who take substantial security measures to keep their property safe. If they do so and a third party commits a crime on the property and injures or kills someone, the property owner or operator will not face liability for negligence as long as the criminal actor is not an employee or the owner or operator themselves.
In other words, if the owner or operator has done their part to secure the property, plaintiffs cannot hold them responsible for a third party's criminal actions on their property.
Attorney's Fees
This Florida tort reform bill also addresses attorney's fees, limiting the amount that lawyers can collect in contingency fee arrangements. Previously, courts could consider fee multipliers, plus other relevant factors, when awarding attorneys' fees.
Under the new legislation, attorneys cannot receive more than a certain percentage of the total recovery, depending on the number of hours that the attorney spent at a fixed rate. This method of calculating attorney's fees is called the lodestar method, which is, according to HB 837, reasonable and sufficient except in rare or exceptional circumstances.
Limiting Bad Faith Claims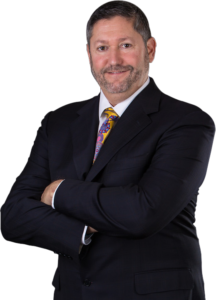 Bad faith actions refer to an insurance company's violations of contractual obligations to policyholders. Bad faith torts commonly refer to various unscrupulous or dishonest actions.
Florida's recent tort reform law sets the conditions under which a person cannot file a bad faith claim against their insurance company.
If the insurance company pays the smaller amount of the policy limits or the amount demanded by the insured within 90 days of the claim, then the insured person cannot accuse the insurer of bad faith.
If the insurer doesn't pay one of those amounts within the required time and the case goes to trial, the existence of this specific law cannot constitute evidence of bad faith.
If the insurance company fails to pay either the policy limits or the demanded amount in time, the deadline for the insured person to file a bad faith claim extends another 90 days.
Simple mistakes or negligence by the insurance company will not prove bad faith. The claim must show that the insurer intentionally acted unfairly or dishonestly.
The insured person and their representatives must act honestly and fairly when filing a claim. If they don't, the court can reduce any damages awarded to them.
HB 837's Impact on Worker's Compensation Claims
While this tort reform bill does not primarily focus on workers' compensation claims, this legislation may affect claims involving work-related injuries. Consult an experienced personal injury attorney about your case for additional information concerning your rights and potential financial compensation.
Contact an Attorney Who Continues to Fight for Injured Victims
At Feldman Law, we have learned to adapt to Florida's evolving legal landscape and continue to do so in our efforts to protect injured victims. If you have a personal injury matter to discuss or additional questions about how Florida's tort reform bill might affect your ability to seek justice, don't hesitate to contact us online or call us at (877) 335-3626. Mr. Feldman and his experienced team will happily provide a free consultation with you to discuss your rights.