Miami Workers' Compensation Lawyer
Miami has a wide variety of employment opportunities for its diverse workforce. Some of the top industries include tourism and hospitality, healthcare, transportation, construction, food service, maintenance, and management.
While you go to work expecting to earn a paycheck, you likely do not expect to end up in the emergency room or doctor's office with a work-related injury or illness. Unfortunately, there is a risk of on-the-job injuries or health problems in every profession – even those that might seem risk-free.
Whether you were in a vehicle accident while working, fell on a construction site, or suffered carpal tunnel from your desk job, workers' compensation laws provide the right to benefits for workers. These benefits are not always easy to obtain, and many problems can arise during the claim process. You also might have the right to seek additional compensation from parties other than your employer.
Always seek a legal consultation with a Miami workers' compensation attorney following a workplace injury or illness. At Feldman Law, we can assess your options and ensure you receive the total benefits and compensation possible for your losses.
Contact our firm today to learn more from our legal team.
Why Choose Feldman Law?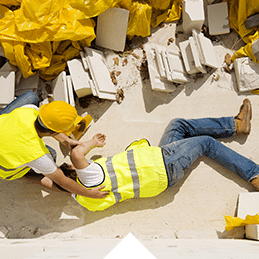 Many people underestimate the possible complexities and challenges of a workers' compensation case. In reality, many injured workers face obstacles when seeking benefits from a workers' comp insurance company. You not only want to consult with an injury lawyer, but you want to speak with the right one with extensive experience handling workplace injury claims.
At Feldman Law, our experience shows in our successful results in representing injured workers.
Only some of our many results include:
$4.7 million for a landscaper paralyzed from a fall from a tree
$2.4 million for a client who suffered a spinal injury in a vehicle crash while driving to a job site
$1.4 million for a client who suffered back injuries while lifting crates at work
$800,000 for a painter who suffered serious injuries in a fall from a ladder
$768,700 for an electrical worker who suffered back injuries and a later amputation in a fall
$500,000 for a worker who needed lower back surgery after installing overhead cabinets
Attorney Phil Feldman has technical knowledge of vehicle and equipment dynamics due to helicopter piloting and offshore powerboat racing. This brings a unique insight into work injury cases, as many involve tools, machines, trucks, or other equipment.
Feldman is a proud member of the Million Dollar & Multi-Million Dollar Advocates Forum due to his successes. More important than the recognition is the fact that Feldman Law changes lives and helps workers and families move forward following devastating injuries.
If you need a workers' compensation attorney in the Miami area, look no further than Feldman Law. Reach out to discuss your situation and a possible case.
Workers' Compensation Benefits in Florida
Workers' compensation benefits in Florida provide financial protection to employees who suffer injuries on the job or become ill due to their work environment. The Florida workers' compensation law provides medical benefits, income benefits, and death benefits for eligible employees.
Medical Benefits
Medical benefits include payment for necessary medical treatment related to the work injury or illness.
This can include:
Emergency treatment and diagnostics
Doctor visits
Hospitalization
Surgery
Physical therapy
Prescription medications
Medical equipment
Workers should never have to cover their medical bills for a job-related injury. The employer's workers' compensation insurance carrier is responsible for paying for these medical expenses, and there should be no deductible or co-pay for the injured employee.
Feldman Law also ensures you have coverage of future estimated medical expenses and all the accommodations for any disability, including accessible homes and vehicles when needed.
Income Benefits
Income benefits replace a portion of an employee's lost wages while they cannot work due to their work-related injury or illness. There are four types of income benefits in Florida:
Temporary total disability (TTD)
Temporary partial disability (TPD)
Permanent total disability (PTD)
Permanent partial disability (PPD)
Workers receive temporary total disability (TTD) benefits when they cannot work due to work-related injury or illness. These benefits are typically two-thirds of the employee's average weekly wage, up to a maximum of $1,011 per week.
You can receive temporary partial disability (TPD) benefits if you can return to work but earn less than your pre-injury wage due to your injury or illness. These benefits are typically 80 percent of the difference between your pre-injury wage and current earning capacity.
Permanent total disability (PTD) benefits apply if you have a permanent injury or illness that prevents you from ever returning to work. These benefits are typically two-thirds of your average weekly wage, up to a maximum of $1,011 per week.
Permanent partial disability (PPD) benefits are appropriate when you have a permanent injury or illness but can return to work in some capacity. These benefits depend on the severity of your impairment and how it affects your pre-injury wage.
Lump Sum Settlements
If your work injury caused a permanent and total disability, the insurance company might offer you a lump sum settlement instead of paying ongoing benefits for the rest of your working life. It is highly important that you always have a workers' compensation attorney from Feldman Law review a settlement offer before you accept a lump sum.
This settlement must provide adequate financial support and medical coverage for a long time, and we can assess if the settlement offer is sufficient. If you accept a settlement that is less than you need and deserve, you cannot go back and request additional benefits.
Death Benefits
Finally, death benefits can go to the surviving spouse and/or children of an employee who dies due to a work-related injury or illness. The amount of these benefits depends on the employee's pre-injury wage and the number of eligible dependents.
Employees who suffer injuries on the job or become ill due to their work environment should report their injury or illness to their employer as soon as possible. Failure to report an injury or illness within 30 days can result in the loss of benefits.
Third-Party Claims for Work Accidents
Workers' compensation benefits are no-fault, which means you do not need to prove the cause of your injuries to get benefits other than they were work-related. In exchange for this entitlement to no-fault benefits, the law prohibits workers in Florida from suing their employer for negligence.
However, in some cases, a third party may be responsible for the injury, and you might file a third-party injury claim against them to seek damages. A third-party injury claim is a legal action against someone other than your employer. This might be a manufacturer of a defective product, a contractor who made an error, or a driver who caused a car accident while you were on the job.
There are several benefits to filing a third-party injury claim. First, you can often recover more compensation than you might through workers' compensation alone. Workers' compensation benefits are typically limited to medical expenses and lost wages, but a third-party injury claim can include additional damages such as pain and suffering and loss of enjoyment of life. This can increase your financial support following your injury.
To file an injury claim, you must demonstrate that the third party was negligent and at fault for the injury. This usually involves gathering evidence such as witness statements, photographs, and medical records. If the accident happened due to malfunctioning equipment or machinery, the evidence can be highly technical. This is why you want a law firm like Feldman Law on your side, as we can present technical vehicle or machine-related evidence in a persuasive manner.
Note that a third-party injury claim is a separate legal action from a workers' compensation claim.
You must take action to seek these damages, which might include:
Filing an insurance claim against the negligent party's insurer
Filing a personal injury lawsuit in Miami civil court.
After a workplace injury, our legal team can assess all your options, including a possible third-party claim. We take every step to maximize your compensation, and we can handle the workers' compensation claim process and the third-party claim process for you.
Contact Feldman Law for a free case evaluation as soon as possible.
Work Accidents in Miami
Miami is a bustling city with a vibrant economy, and with that comes the risk of work accidents and injuries.
Several types of work accidents are common in Miami, including:
Road work zones on I-95
Forklift accidents in the Amazon warehouses on 7th St or 67th Ave
Patient care-related injuries at Jackson Memorial or HCA Florida Mercy Hospital
Slip and falls in one of the city's many hotels, resorts, or restaurants downtown
No matter where you work, there is always the risk of injuries or illnesses stemming from your job. An accident can happen when you least expect it, or you might develop a health condition due to toxic exposure at work.
Some of the most common sources of workplace injuries that lead to workers' comp claims in Miami include:
Spinal cord injuries
Back injuries
Neck injuries
Fractures
Lacerations
Amputations
Electrical injuries
Burns, including chemical burns
Vision or hearing loss
Overexertion injuries
Not every work injury stems from an accident, as some conditions can develop over time due to your job duties. For example, many people who type or manipulate knobs or levers for a living can develop carpal tunnel syndrome. You might also develop serious health problems due to exposure to chemicals, asbestos, or other toxins.
Claims involving non-acute injuries or illnesses can be difficult to prove, as insurance companies might question whether your condition is truly work-related. We can assist you in providing evidence to prove you suffered the injury in the scope of your employment so you obtain the benefits you deserve.
Feldman Law handles complex workers' comp claims, and we deal with the insurance company on your behalf to prove your claim.
The Insurance Company Can Stand in Your Way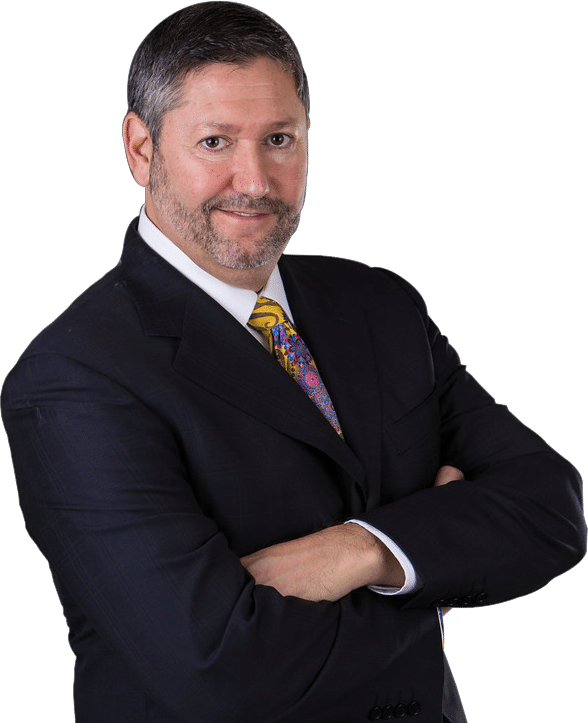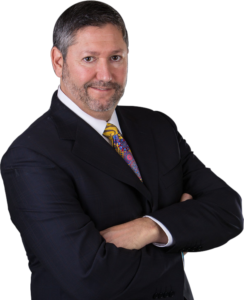 Because the law entitles injured workers to benefits, you might assume those benefits will begin immediately following your injury. Instead, you must pursue your benefits through a claim with your employer's worker's compensation insurance company.
Insurance companies work to minimize their payouts as much as possible to increase profits. They can make the claim process difficult in many ways, often delaying your benefits or denying your claim outright. Some ways an insurance company might be difficult include:
Claiming that your injury was not work-related
Challenging the severity of your injury and resulting disabilities
Asserting that some of your medical treatment or missed work was unnecessary for your injury
Making a lump sum settlement offer that is much lower than you need
You must provide evidence of your injuries and how they happened at work for a successful claim. You also need to present medical records as proof of the severity of your injuries and the impairments you suffered, as well as estimates for necessary future treatment.
Even with all the necessary evidence, you might receive a denial or an inadequate offer of benefits. Many claims require back-and-forth negotiations with insurance companies, and this is not something you should have to worry about. Further, whenever you deal with insurance companies, you risk saying something they might use to jeopardize your claim.
Allow our Miami workers' compensation attorney from Feldman Law to handle this process for you. We take care of all communications and negotiations with insurers and can file a lawsuit in civil court if necessary. Start protecting your rights by calling our office today.
Consult Our Miami Workers' Compensation Attorneys Today
Feldman Law is a fierce advocate for injured workers, both when seeking workers' compensation benefits and a third-party injury claim. If you suffered job-related injuries or illness, you want our firm on your side.
Consultations are cost-free and risk-free, so please do not hesitate to set up a meeting with our skilled team today at (877) FELDMAN.